How Clarks Originals Became Hip-Hop's Footwear of Choice
 A look into the Somerset-based label's influence on the New York rap scene.
Original Clarks Wallabee is as British as tea and biscuits.   Its old-school style may look like something your grandfather would wear, yet its history is rooted in influences from many subcultures, creating a streetwear icon that has survived. 
Imagine: Clarks' Somerset HQ, where they've been for almost two centuries, unveils the Wallabee (nicknamed Wallee) in 1967. The shoe was sold to elderly English people who wanted something smart and comfortable, but on the other side of the world, the silhouette took off. If you think the Nike Dunk is hyped now, you've haven't seen Jamaica's Wallabee craze.
Jamaican "Rude Boys" liked the 1950s Clarks Desert Trek. They were so obsessed with it that cops instinctively targeted anyone wearing these boots as a criminal. The model was even nicknamed "The Bankrobber"—clearly not innocent. However, Rude Boys around the Caribbean quickly embraced the Wallee 17 years later.
Jamaica pioneered hip-hop in the 1960s and 1970s. Reggae was created around this period and instantly captivated Jamaicans. The "authenticity" of the beat and the songs' life cycles appealed to fans of early Ska and Rocksteady.
Bob Marley's lyrics about love and beauty steadily spread to North America, bringing the rasta flair that made the song so cool. The Wallabee landed in NYC before we knew it.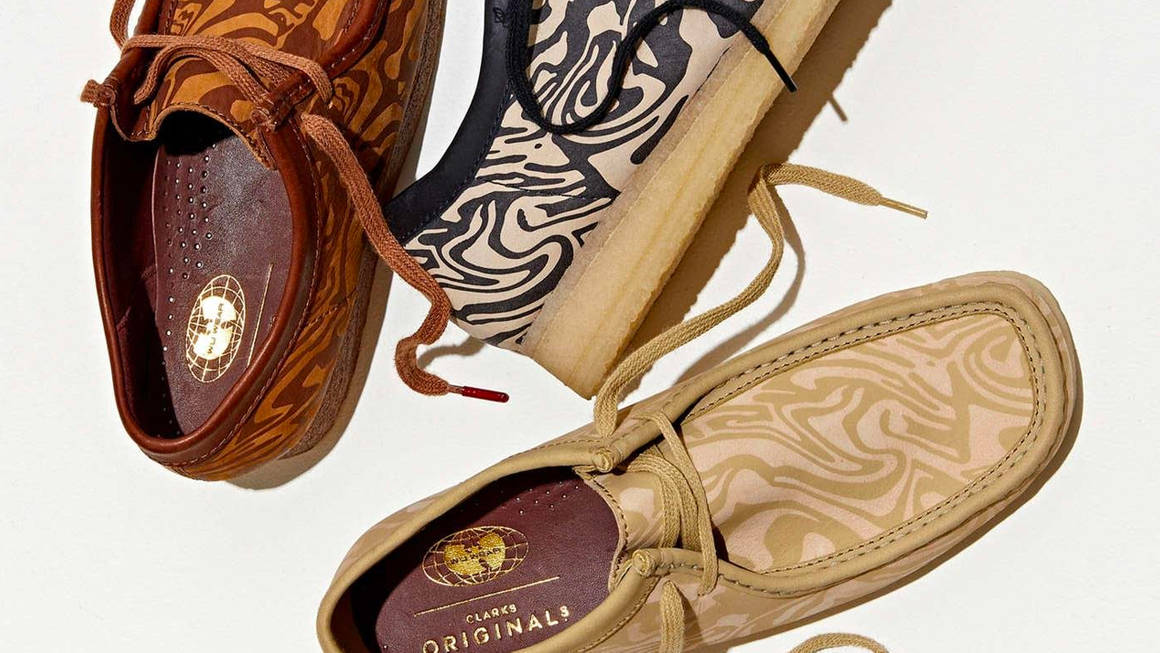 95% of hip-hop fans will mention Wu-Tang Clan when asked about the Wallabees. The Clarks shoe was named "Wu Shoe" due to their public affection for it. In 2014, MF Doom partnered with the British footwear manufacturer on a pair with his characteristic metal mask at the heel. Kanye West and Drake are also huge fans; both were frequently spotted wearing a pair of dark grey ones prior to their ties with adidas and Nike.
Acid house and Britpop helped the Wallabee return to its roots and become crazily popular in the UK. "I remember when I first saw them I simply thought they were mad, they looked like your grandma's old comfort shoe," Oi Polloi co-founder Steven Anderson told Mixmag. They were cool because you couldn't wear trainers in clubs back then.
They weren't practical with all the grime on the floor at The Haçienda and some afterparties. Music and streetwear combine like strawberries and cream. Since the early 2000s, Clarks Wallabee and streetwear companies collaborated monthly. You can't talk about Wallee collabs without mentioning Supreme, from OGs like David Z in 2008 to companies like BAPE, Carhartt WIP, END., Ronnie Fieg, and Stüssy.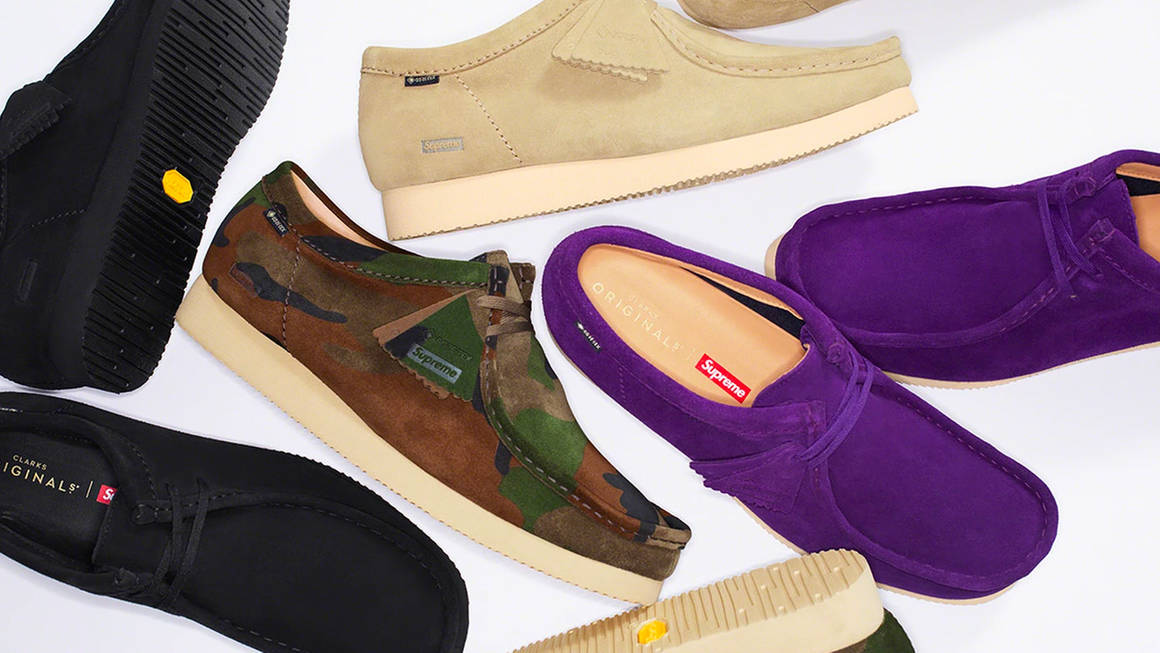 NYC's Fall/Winter 2012 Wallabee collection was the first. In the boot version, the Supreme insignia was solely on the leather insole. Otherwise, it resembled Clarks' regular releases. Supreme continued nonetheless. They still never put their branding on this silhouette.   These shoes are perfect for suits and cargo pants thanks to their high-quality materials and square toebox.
If you're not sure what shoes to wear with your fit, the Clarks Originals Wallabee is undoubtedly the answer.